Turing Developer ChatGPT Plugin
Search and hire the world's most deeply vetted developers from Turing.com.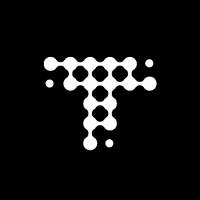 Turing Developer
What is the Turing Developer ChatGPT Plugin?
Turing.com is a platform that offers an extensive pool of developers who have been meticulously screened to ensure quality and expertise. In order to streamline the hiring process, Turing now offers a ChatGPT plugin, which brings the convenience of direct communication with their ever-expanding list of Turing developers to your fingertips. If you're in search of a fully-vetted and top-tier developer to join your team, look no further than Turing.com. This exclusive platform holds a meticulous screening process to ensure that only the most qualified and skilled developers become a part of their community. The ChatGPT plugin is an easy-to-use tool that offers direct and efficient communication to this vast pool of developers. With the ChatGPT plugin, you can conduct interviews and assessments with Turing's carefully selected developers quickly and conveniently, all from the comfort of your own web browser. Moreover, the plugin also offers seamless integration with popular team collaboration tools such as Slack, making it easier for you to manage your remote team of developers without the hassle of constant back-and-forth communications via email. By utilizing the ChatGPT plugin, you can create a personalized chat with the developers that have been carefully chosen by Turing. This feature not only makes hiring a breeze but also allows you to develop stronger relationships with the developers on your team. So, if you're looking for a deep pool of vetted and skilled developers, Turing.com is the obvious choice. With the convenience of their ChatGPT plugin, you can directly communicate with exceptional developers, streamline the hiring process, and build your team with ease.