Peel Hunt AI-ERA ChatGPT Plugin
AI Equity Research Assistant (AI-ERA).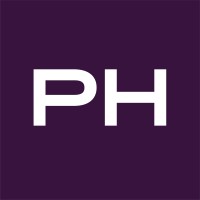 Peel Hunt AI-ERA
What is the Peel Hunt AI-ERA ChatGPT Plugin?
Peel Hunt, a leading investment banking and asset management firm, has recently launched its AI Equity Research Assistant (AI-ERA) with the aim of making equity research more efficient and effective. The AI-ERA is now available as a ChatGPT plugin, enabling users to access valuable insights into market movements and trends, using machine learning algorithms. The Peel Hunt AI-ERA ChatGPT plugin allows users to view real-time market data and performance indicators, as well as historical data, breaking news, and analysis. The platform is powered by GPT-3, the latest in natural language processing technology, which enables the AI-ERA to parse and understand complex financial information with ease. The AI-ERA's features include equity analysis, portfolio and risk management, and investment recommendations. With real-time alerts, company and industry reports, and charting tools, the AI-ERA is the ultimate tool for investors who need to stay on top of market trends and make well-informed investment decisions. The AI-ERA is designed to be user-friendly, with an intuitive interface that allows users to access the information they need quickly and easily. The platform is customizable, so users can tailor their experience to suit their individual needs, with a range of customization options available. Peel Hunt's AI-ERA ChatGPT plugin is poised to revolutionize equity research, offering investors a powerful tool that leverages the latest in machine learning technology to deliver real-time insights and analysis. With its comprehensive suite of features and easy-to-use interface, the AI-ERA is a must-have for investors who want to stay ahead of the game. Whether you are a seasoned investor or just starting out, the Peel Hunt AI-ERA ChatGPT plugin is the perfect tool for your investment needs.