Copywriter ChatGPT Plugin
Send a URL and get sales copywriting suggestions for any page!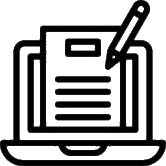 Copywriter
What is the Copywriter ChatGPT Plugin?
The Copywriter ChatGPT plugin is an excellent solution for businesses seeking to improve their conversion rates through persuasive sales copy. With this plugin, one can send a URL and receive suggestions on optimized sales copywriting for any webpage. This plugin helps website owners or marketers to boost their organic traffic and revenue effectively. The Copywriter ChatGPT plugin offers a user-friendly interface with an easy-to-use design. In just a few clicks, one can access a wide range of optimized sales copy suggestions for any given URL. The algorithms powering the plugin are constantly updated, ensuring that users receive the most up-to-date copywriting recommendations. This plugin relieves business owners of the tedious task of coming up with engaging and persuasive sales copies. Users can confidently focus on other areas of their business, such as product development, customer service, and sales. The Copywriter ChatGPT plugin eliminates the need for hiring expensive copywriting professionals or having a dedicated team for copywriting tasks. One of the most significant benefits of the plugin is its ability to optimize SEO. Crafting engaging and persuasive sales copies helps to attract more organic traffic to a website. The plugin makes use of the best SEO practices, ensuring a website ranks higher in search results and attracts more visitors, ultimately leading to more sales. In conclusion, if you're looking to improve the quality of your website's sales copy or attract more organic traffic through persuasive copywriting, the Copywriter ChatGPT plugin is the perfect solution for you. By leveraging the plugin's powerful algorithms, you can stay ahead of your competitors, convert website visitors into customers, and increase your revenue.