Chess ChatGPT Plugin
Unleash your inner chess master with this interactive chess experience! You can play against a novice or a grandmaster!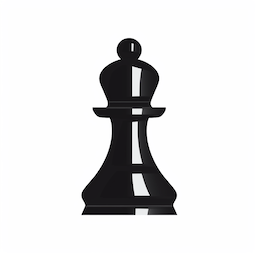 Chess
What is the Chess ChatGPT Plugin?
Looking for an interactive and exciting way to unleash your inner chess master? Look no further than the Chess ChatGPT plugin! With this plugin, users can experience an immersive game of chess, with the opportunity to play against novice or grandmaster-level opponents. The Chess ChatGPT plugin is the perfect solution for chess aficionados who are looking to improve their chess skills while engaging in a dynamic and interactive game. Whether youre a seasoned player or just starting out, this plugin offers a personalized gaming experience that is sure to challenge and excite you. One of the key features of the Chess ChatGPT plugin is its ability to match users with opponents at different levels of playing strength. Whether youre a novice looking to improve your game or a seasoned player looking to take on a challenge, this plugin has something for everyone. Another great aspect of the Chess ChatGPT plugin is its interactive nature. Users can communicate and exchange ideas with other players in real-time, adding an element of socialization to an already engaging game. Not only is this a great way to make new friends and foster a sense of community, but it can also help users learn from more experienced players and pick up new tactics and strategies. Overall, the Chess ChatGPT plugin is an incredible tool for anyone looking to improve their chess skills. With its personalized gaming experience, dynamic match-making system, and interactive features, this plugin is a must-have for any chess enthusiast or player. So what are you waiting for? Download the Chess ChatGPT plugin today and start your journey towards chess mastery!