AI Chatbot Builder ChatGPT Plugin
Build AI chatbots with ALL your business content, in a secure/business-grade platform.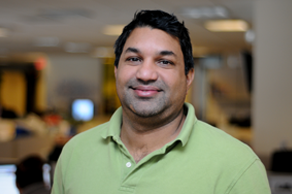 AI Chatbot Builder
What is the AI Chatbot Builder ChatGPT Plugin?
The AI chatbot technology has revolutionized the way businesses interact with their customers. With AI chatbot builders, businesses can create chatbots that can provide information to their customers in different languages, automate customer service, and increase conversions. The AI chatbot builder, ChatGPT plugin, stands out from the rest because it allows businesses to build chatbots with ALL their business content in a secure/business-grade platform. The ChatGPT plugin is designed to make the chatbot building process simple and efficient. It utilizes the latest AI technology to create chatbots that understand natural language and can provide the most relevant information to customers. The plugin's compatibility with diverse platforms like WordPress, Shopify, and others makes it suitable for businesses of all sizes and industries. The ChatGPT plugin uses machine learning algorithms to learn from customer interactions and improve the responses provided. This ensures that the chatbots continue to enhance the customer experience and provide accurate information to users. The plugin also has advanced analytics that provides businesses with insights on the performance of their chatbots and how they can enhance customer engagement. One of the benefits of using ChatGPT plugin is the ability for businesses to integrate their existing content into their chatbots. This ensures that the chatbots can provide the most authoritative information to their customers. They can also use the chatbot to deliver their promotions, improve customer satisfaction rates, and reduce customer service time. Another crucial advantage of the ChatGPT plugin is that it guarantees security for customer data. With the plugin's business-grade security, businesses can ensure that their customers' information is safe while using the chatbot. The plugin is also customizable, allowing businesses to personalize their chatbots to fit their brand. In conclusion, the ChatGPT plugin is a powerful AI chatbot builder that businesses should consider when building their chatbots. Its compatibility with diverse platforms, security capabilities, and advanced analytics set it apart from other AI chatbot builders. By enabling businesses to integrate their existing content, it provides customers with authoritative responses, enhancing their experience and increasing satisfaction rates. Its ability to learn from interactions ensures that the chatbots continue to improve over time. The ChatGPT plugin is the perfect solution for businesses that want to provide fast and efficient customer service, personalize communication and boost sales.